Child Care Articles - Safety Barriers
The choice of safety barriers has resulted from the priority-setting exercise in which 17 of 21 EEA states voted for this product. The exercise was originally undertaken within the framework of JA2011 and has been revised each year since.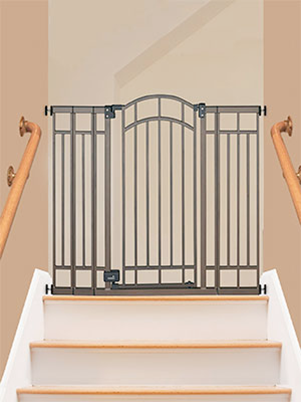 EU Injury Database (IDB) data indicates that approximately 75 injuries to children 0-4 years of age involving child gates/safety barriers are serious enough to require a visit to the emergency department each year.
RAPEX data examined over the past 10 years shows 7 reports of safety barriers – for entrapment of limbs, risk of strangulation (through width of bars, strength of bars or snagging/protruding parts) and risk of choking. Another aspect is the exposure to other hazards such as burns and poisoning.
Objectives:
- To build on the work undertaken during CCA1, 2 & 3 and thereby increase the safety of products within this product category;
- To ensure that safety barriers are safe in use;
- To continue to support harmonisation of market surveillance across the EEA within this product sector;
- To gain experience with the safety requirements of the new standard EN 1930:2011 and other relevant standards
- Further update the CCA Priority List for future Joint Actions
The Activity anticipates the testing of 112 safety barriers.