Joint Action 2015 is almost halfway and the market surveillance authorities from 26 EU and EEA countries are continuously working to identify and remove unsafe products from 5 categories: soothers and soother holders, plasticised toys, playgrounds, power tools and household electrical appliances.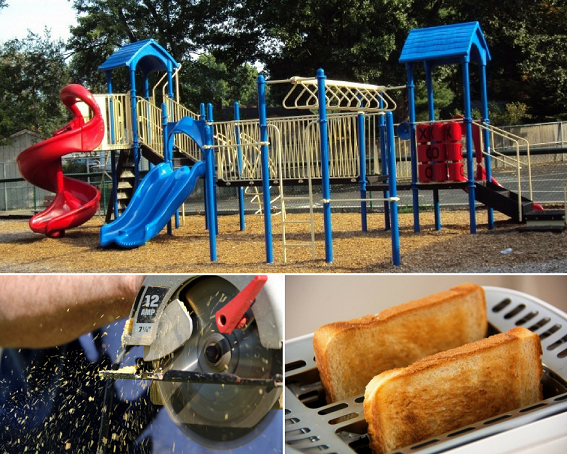 Child Care Articles 5 - Soothers and Soother-Holders
The participants to this activity have agreed upon the sampling criteria of the products and are also taking into account sampling from online retailers. In addition, a laboratory has been contracted and is expected to test approximately 100 soothers and 150 soother holders.
Toys 4 - Plasticised toys
A number of 255 plastic toys are planned to be verified by a laboratory which has already been contracted for this activity.
There are four main toy groups which are under the inspectors' radar: plastic dolls, inflatable toys, plastic books and bath toys & squeezable toys.
The toys will mainly be analyzed for the following chemicals: Phthalates, Short Chain Chlorinated Paraffin (SCCP), Polycyclic aromatic hydrocarbons(PAH), Bisphenol A (BPA) and migration of lead, cadmium and organic tin in line with EN 71-3:2013.
Playground Equipment 2
A manual with a 74-point checklist has been prepared for the inspections and 15 sets of test probes have been purchased and disseminated to the participants.
During the project, every member is expected to verify 10 indoor playgrounds and a number of outdoor playgrounds in spring 2017 (inspections started in January).
There will be two more rounds of inspections: in autumn 2017 and again in early spring 2018.
Power tools 2
This activity is concentrating on circular saws and the testing is already in progress. The authorities from the participating countries have sampled 102 products, as planned.
Household Electrical Appliances
This activity is focussing on blenders, mixers and toasters. Testing laboratories were invited to submit their tender to test these kind of products and the process of selection is under evaluation.
The market surveillance authorities have agreed upon the sampling criteria, which will also cover the online traders.