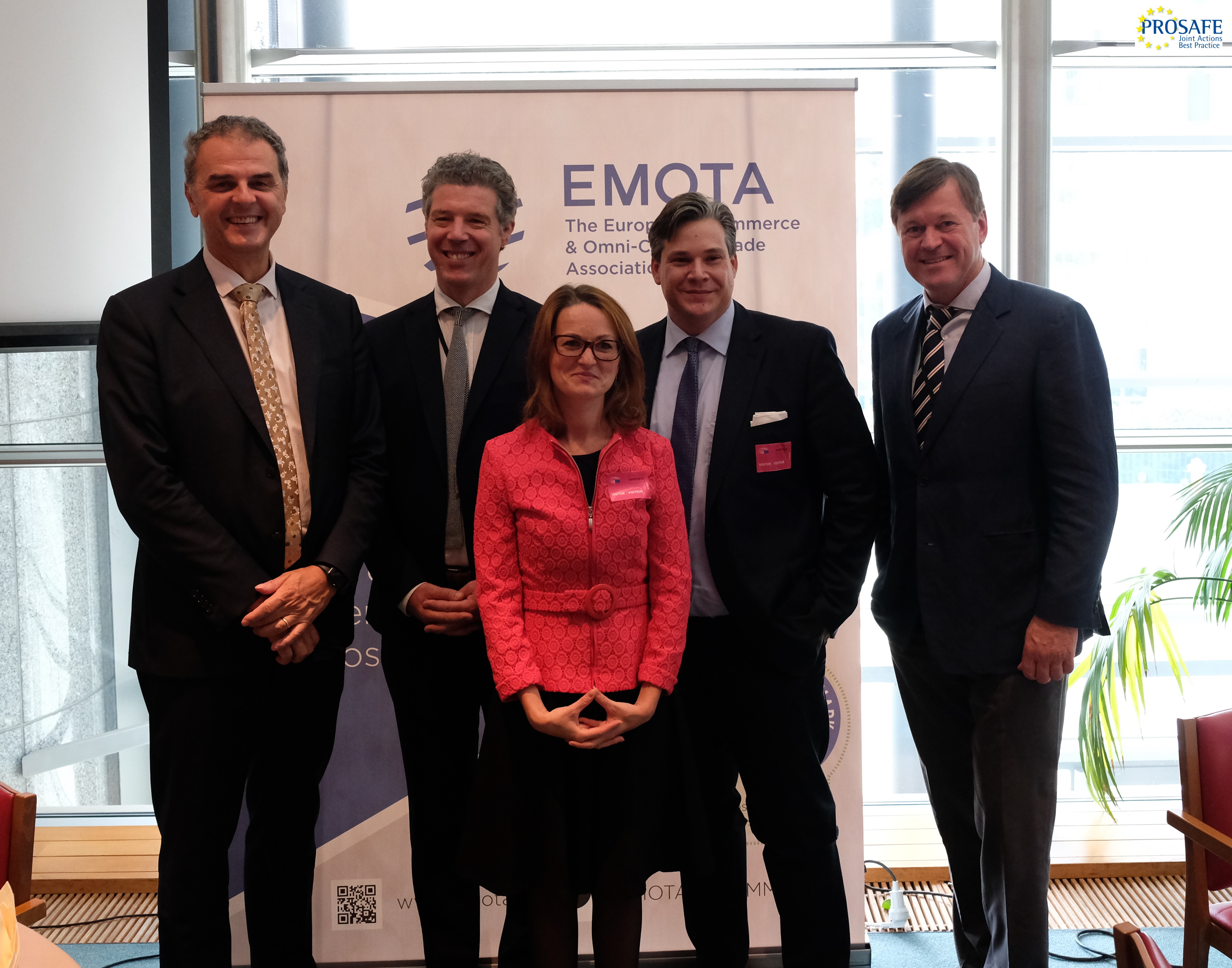 PROSAFE has been invited to share its views on Product Safety – A 21st Century Approach in a debate organised by EMOTA and hosted by MEP Selimović on 4 September 2018 in the European Parliament.
The invited speakers were as follows:
- MEP Selimović, Group of the Alliance of Liberals and Democrats for Europe
- James Waterworth, Director of EU Public Affairs, Amazon
- Ioana Zlotila, Executive Director, PROSAFE
- Kevin Rodler, Chief Compliance Officer, Thomann GmbH
Overall, it was agreed that more work needs to be done to increase the safety of products sold on the internet market places. Have a look at the agenda and read more here.