CHARLES TANTI
---
Product Safety Officer at MCCAA Malta and JA2016 Power Tools Task Leader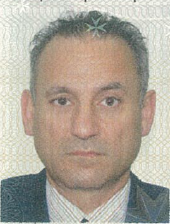 Born in Toronto Canada 1964 from Maltese Parents, came to Malta in 1971 lived in Rabat. Married to Doris with two Children Keith and Karl living in Dingli since married. Educated in Malta with a Diploma in Engineering. Worked in a Shipyard from 1982 till 2010 in various positions specialising in various aspects such as Turbochargers, Speed Governors, Automation, Engine tuning and fault finding. Trained at renown manufacturing companies involved in shipping such as ABB, Woodward, MAN, Mitsubishi and more.
Started with Market Surveillance in 2010 within the Malta Competition and Consumer Affairs Authority (MCCAA) as a product safety officer covering various products due to the limitation of resources and the size of the island. Mainly covering GPSD products, Machinery, Recreational Craft, Pressure Equipment, Gaseous appliances, toys, Marine Equipment and more.
Joined Prosafe since the first days in MCCAA the first experience was a meeting on Risk assessment hosted in our offices in Malta which was a point of no return. Participating in many vertical and horizontal activities throughout the years. To mention some Risk Assessment, Food imitating Products, Child Care Articles, Toys, Power Tools, JAMach14 and JAHARP2018. Also took the role of Activity Leader for JA2016 PT3 after participating in PT1 & 2.
I cannot but thank first of all Prosafe for their support, patience and dedication throughout the years and secondly but not least our late Director Ing Michael Cassar who believed in Prosafe as a means of sharing/exchanging information, learning, harmonising MS, building contacts with MS and stake holders, testing of products and most important uniting MS to have a safer Europe.