CALL FOR FACILITATORS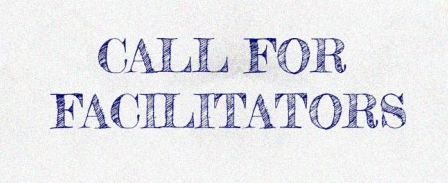 PROSAFE is launching a call for facilitators in the context of a call for proposals for EU action grants in the field of Market Surveillance under the Internal Market, Standardisation, Consumers and other financial services end-users part of the Single Market Programme. The EU call covers the following topic: EU support to joint market surveillance actions for non-food products.

PROSAFE is seeking consultant services to provide expertise and support through different roles and responsibilities.
The tender covers two clusters (Lots) of individual activities, as listed below. Each activity can form a proposal for one independent project (i.e., a product testing project or a horizontal action project):
Lot 1: Support for the organisation of product compliance testing activities in one or more of the following product areas:
Energy labelling (washing machines, dishwashers, tumble dryers, refrigerators, TV monitors, lighting products, Professional refrigerated storage cabinets)
Pyrotechnic articles (fireworks)
Non-original (aftermarket) brake components/parts for motor vehicles
Non-road mobile machinery
Electrical safety of vehicles E-Regulation No. 100 & e-car charging stations/cables
Indoor and outdoor paints and varnishes
Fluorinated greenhouse gases
Condoms
Pellet stoves
Radio equipment : WLAN 5 GHz
Radio equipment in cars
Solar pannels and ancillary equipment
Chainsaws and circular saws
Children's sip cups, dishes and cutlery and baby bottle
Cream dispenser
Transportable pressure equipment - receptacles (refillable cylinders) for domestic use
Transportable pressure equipment - small receptacles (cylinders) containing gas (gas cartridges) mainly sold on-line
Products subject to other Directives which are also marine equipment
Unmanned aircraft systems

Lot 2: Support for the delivery of one or more horizontal (i.e. cross-sectoral) activities from the list below, aimed at supporting the implementation of Regulation (EU) 2019/1020:

Ecommerce surveillance
Support to the implementation of Article 4 of Regulation (EU) 2019/1020
Support to the implementation of Article 15 of Regulation (EU) 2019/1020
Harmonisation of market surveillance methodologies
MSA Peer Reviews
Knowledge sharing between ADCOs
Tenderers may bid for one or more activities under each Lot.
More details concerning the tender requirements can be found in the official call.
Individuals interested in submitting their application are invited to send inter alia their CV, a Declaration of Honours (Annex 1), a bespoke cover letter and a portfolio of EU-funded projects in which they have been involved or managed addressed to Mrs This email address is being protected from spambots. You need JavaScript enabled to view it., Executive Director, and This email address is being protected from spambots. You need JavaScript enabled to view it..
Annex 2 - General Conditions of Tenders for PROSAFE Contacts
The deadline for applications/bids is 1 November 2021, 12pm (CET).