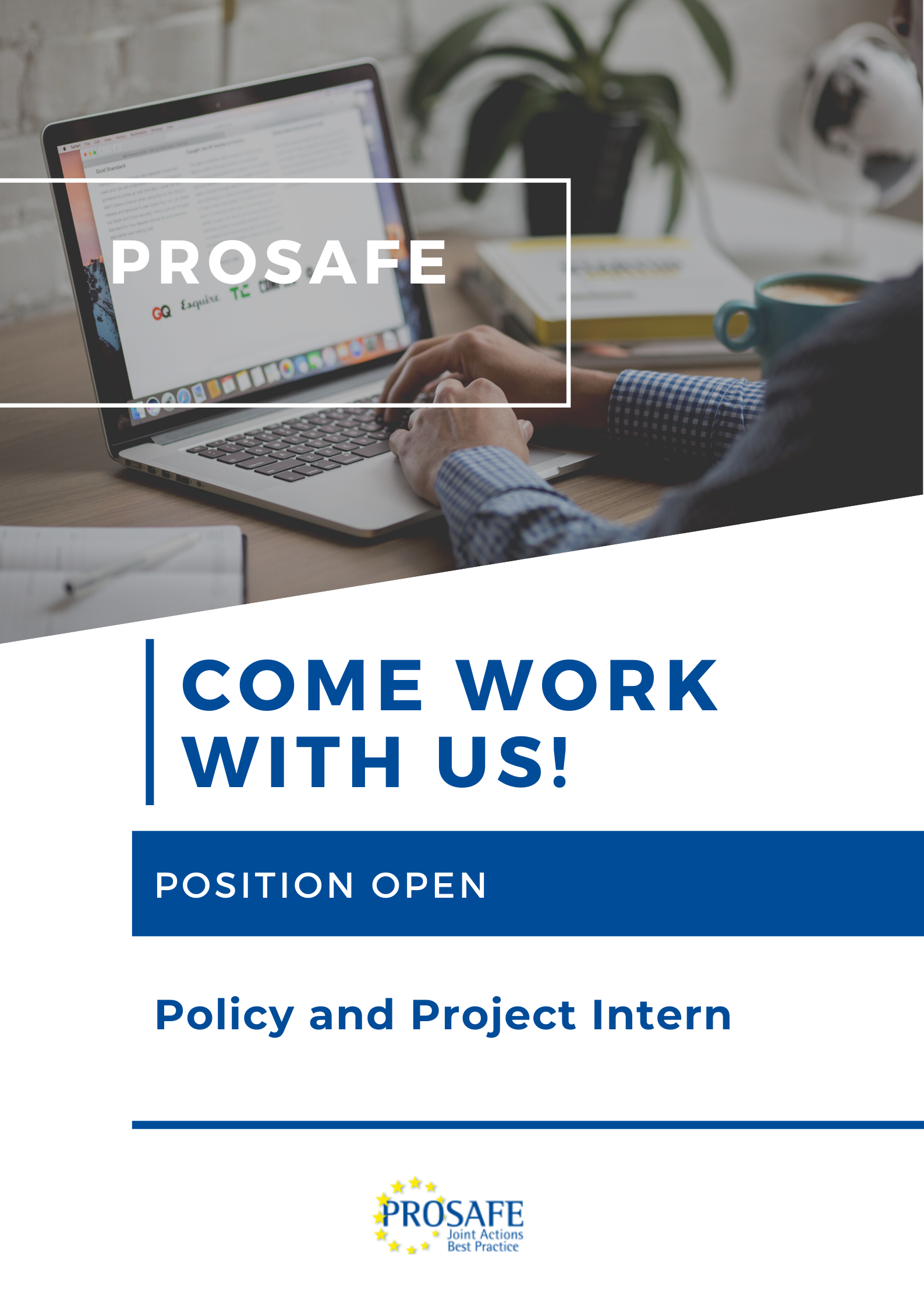 PROSAFE is seeking to recruit a Policy and Project Intern for a six months period starting as soon as possible. The offer of employment is for a full-time paid internship.
The intern would be employed within the team responsible for the implementation of a Joint and Concerted Actions on market surveillance. More information can be found on PROSAFE's website at www.prosafe.org and www.eepliant.eu.
Only suitably qualified individuals are required to submit their CV and a bespoke one-page cover letter in English no later than 23 February 2022 (midnight Brussels time) to the Executive Director of PROSAFE, Ioana Sandu at This email address is being protected from spambots. You need JavaScript enabled to view it..
Please read carefully the vacancy notice here.