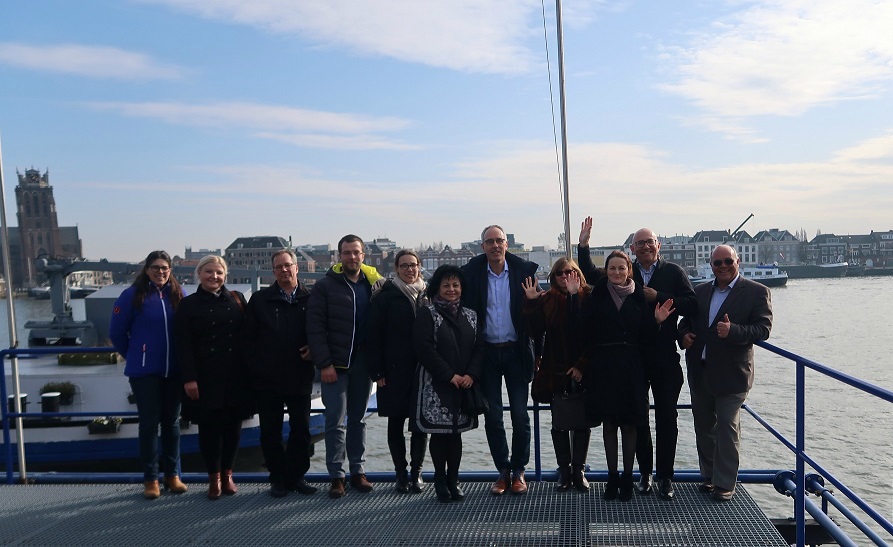 The Netherlands Food and Consumer Product Safety Authority, NVWA, has hosted the second CIMS Review of JA2015, coordinated by PROSAFE. The meeting took place on 14-15-16 February 2017, at the NVWA Offices, in Utrecht and Zwijndrecht, The Netherlands. The host welcomed the participating authorities from Bulgaria, Estonia, Finland, France, Latvia, Malta and Slovakia.
The meeting gave the participants the opportunity to share information, best practices and review the NVWA market surveillance system and procedures. The review team will prepare a report to highlight the findings of the CIMS three-days-meeting, which will be published on the members' only section of the website.
CIMS (Continuous Improvement in Market Surveillance) Reviews are organised since 2010 and are useful to both the host organisation as well as the Review Team, giving them the possibility to improve their performance and activities by learning from each other's experiences.
The first CIMS Review of JA2015 took place in Bulgaria and was hosted by the State Agency for Metrology and Technical Services (SAMTS), in October 2016.
Until now, the following 11 Member States have hosted a CIMS Review:
Bulgaria
Czech Republic
France
Germany
Lithuania
Malta
Poland
Slovenia
Sweden
The Netherlands
United Kingdom