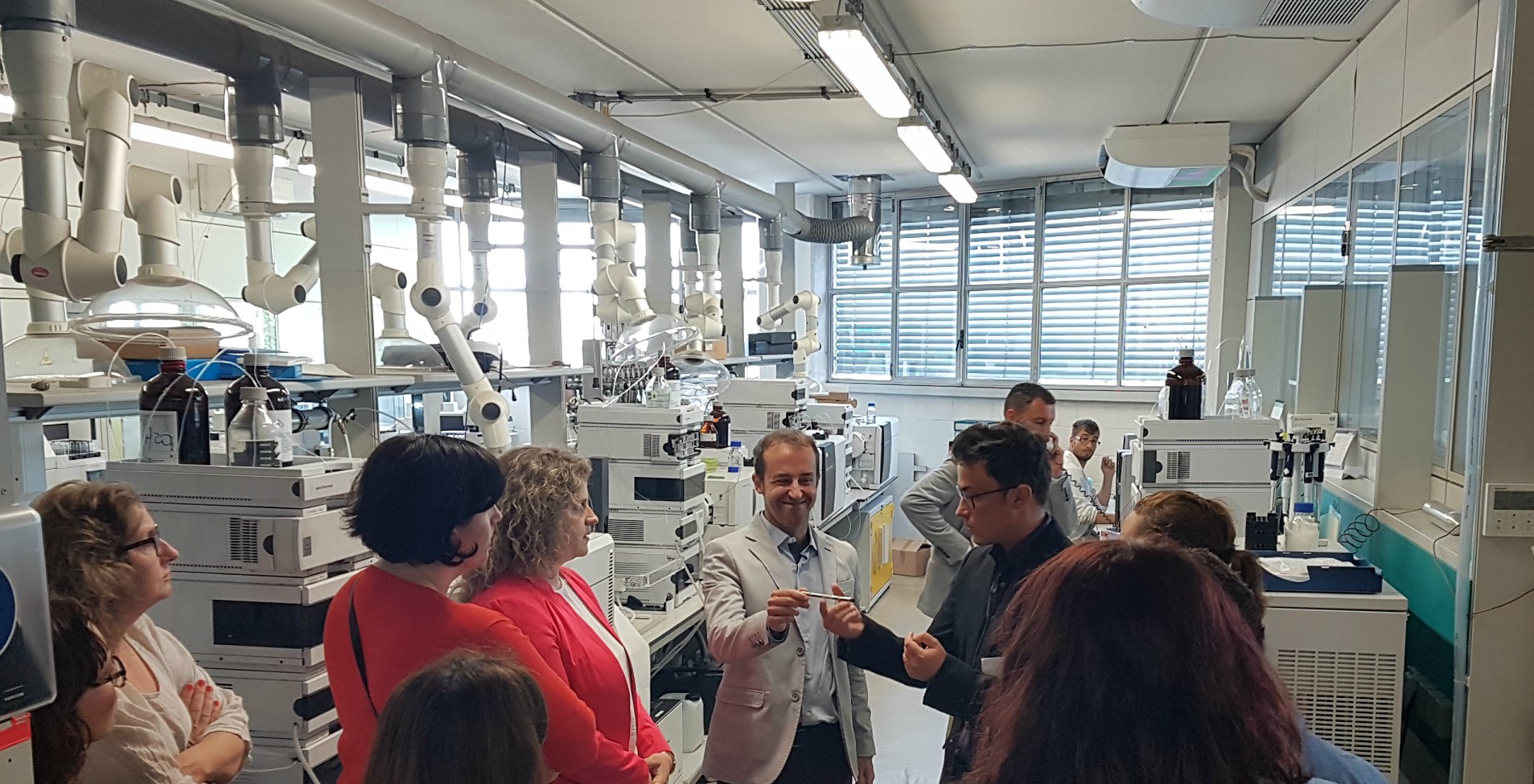 Participants in Toys 4 visiting the test laboratory
A number of 255 plasticised toys, mainly plastic dolls, inflatable toys and bath/squeeze toys, have been tested for dangerous chemicals and around 20% of these have failed the tests. The 17 participants in the Toys 4 activity met at the laboratory in Italy to discuss the results.
The chemicals found over the required limit were: phthalates, Bisphenol A (BPA) and short-chained chlorinated paraffins (SCCPs).