JA2014 - LED and CFL
The LED Activity focussed on lighting chains and LED lamps. This work drawed on some of the experience from the previous lighting chains activity and work being undertaken by the LVD-ADCO.
From 2012 to 2015, 90 RAPEX notifications have been sent on LED lamps, lighting chains and tubes. Therefore, it was deemed important to implement a cross border market surveillance Activity regarding LED and CFL light sources. Also, this decision was motivated by an increasing consciousness of shortcomings verified on LED and CFL light sources during investigations led by Market Surveillance Authorities.
The objectives
To develop best practices and exchange experience with carrying out market surveillance activities for CFL and LED light sources;
To detect dangerous CFL and LED light sources on the marketplace and take action against them.
The Activity anticipated the testing of an estimated 40 products.
The participants
During this Activity, authorities from Belgium, Croatia, the Czech Republic, Denmark, Finland, Germany, Latvia, the Netherlands, Norway, Portugal and Sweden carried out coordinated market surveillance in their national markets.
Final Report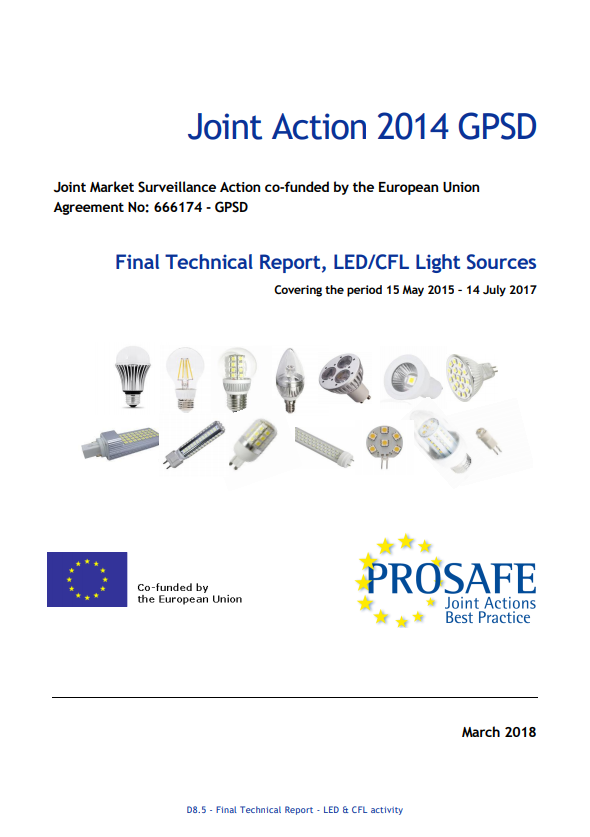 The Final Technical Report of this activity will be available very soon. Very interesting information can be found within this report and it is particularly useful for market surveillance authorities and anybody else interested to know more about safety aspects of LED and CFL.