JAHARP2021-08 - Work Package 2 - Consumer Fireworks

Work Package Coordinator: PROSAFE, BE
Work Package Leader: ILT, NL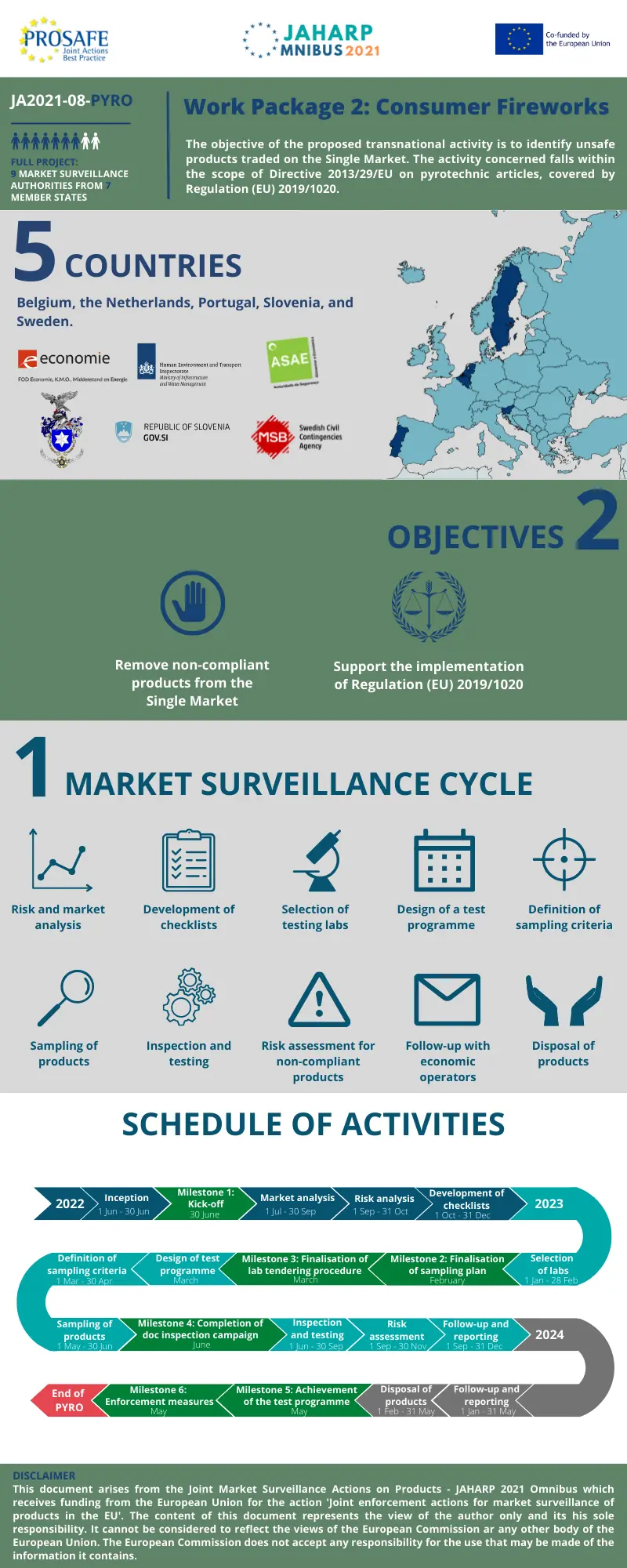 SCOPE
The objective of this project is to ensure that non-compliant consumer fireworks are removed from the Single Market by supporting EU MSAs in their market surveillance activities with respect to EU harmonised legislation in the long-term. Furthermore, it aims to verify the compliance of the tested products with the applicable standards and requirements, and ensure enforcement of the applicable Union legislation regardless of whether products are placed on the market via offline, online or other means of distance sales and regardless of whether they are manufactured in the Union or not – that is, bringing products into conformity or removing them from the market.
OBJECTIVE
The main objectives of this project are summarised as follows:
Assessment and use of screening methods to enhance the efficiency and effectiveness of market surveillance actions;
Checking product compliance based on document inspection;
Checking product compliance based on product testing;
Check of compliance for online labelling;
Feedback and recommendations from experiences with document inspection and product testing to support the further development of standards and legislation. Identification of circumvention issues;
Impact assessment for the action.
PARTICIPANTS
6 Market Surveillance Authorities from the following 5 countries: Belgium, the Netherlands, Portugal, Slovenia, and Sweden.