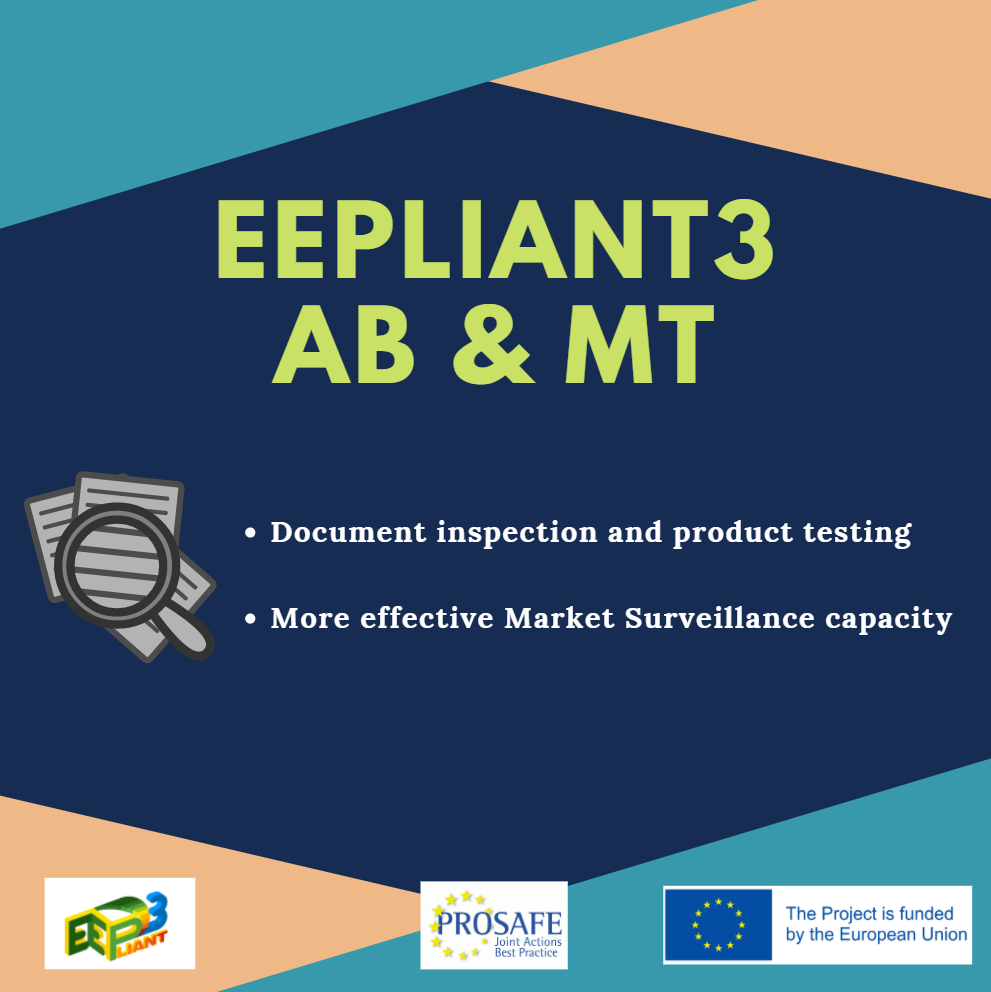 The Energy Efficiency Compliant Products 2018 (EEPLIANT3) Concerted Action is organising:
its second Advisory Board meeting on 9 February 2021;
and its second Management Team meeting on 10 February 2021.
Both meetings will this time take place online due to the travel and social distancing restrictions imposed by the ongoing Covid-19 pandemic.
The Project Group will present the current status of the project to its Advisory Board including activities undertaken so far, next steps to be taken and challenges encountered by the participating Market Surveillance Authorities (MSAs). Several topics will be raised during the meeting to enable discussion between all stakeholders such as difficulties to obtain technical documentation from suppliers in relation to the product inspections or how to apply a risk based approach when sampling products from the market, all this to achieve a more effective market surveillance in the European Union and beyond.
The second Management Team meeting to be held the following day will focus on the points raised at the second Advisory Board meeting, the preliminary findings of the Action and on the successful implementation of the project at both work package and project level. The Management Team will also discuss the recommendations provided by its predecessor EEPLIANT2 Action at its Brainstorming Workshop organised following its end in February 2020. The workshop was attended by the participating EEPLIANT2 MSAs and the European Commission and featured the topics of how to understand the causes of high rates of non-compliance discovered and investigating new ways of action to improve the situation.
You may find more information in the agendas of the Advisory Board and the Management Team meetings.
The outcomes of the meetings will be published in a Press Release following the end of the meetings, which will be circulated on the website and promoted on our social media channels. Do not miss this announcement and follow us on Twitter @PROSAFE_ORG, @EEPLIANT and LinkedIn.