EEPLIANT3 - Re-cast of the Call for Offers for the Production of a video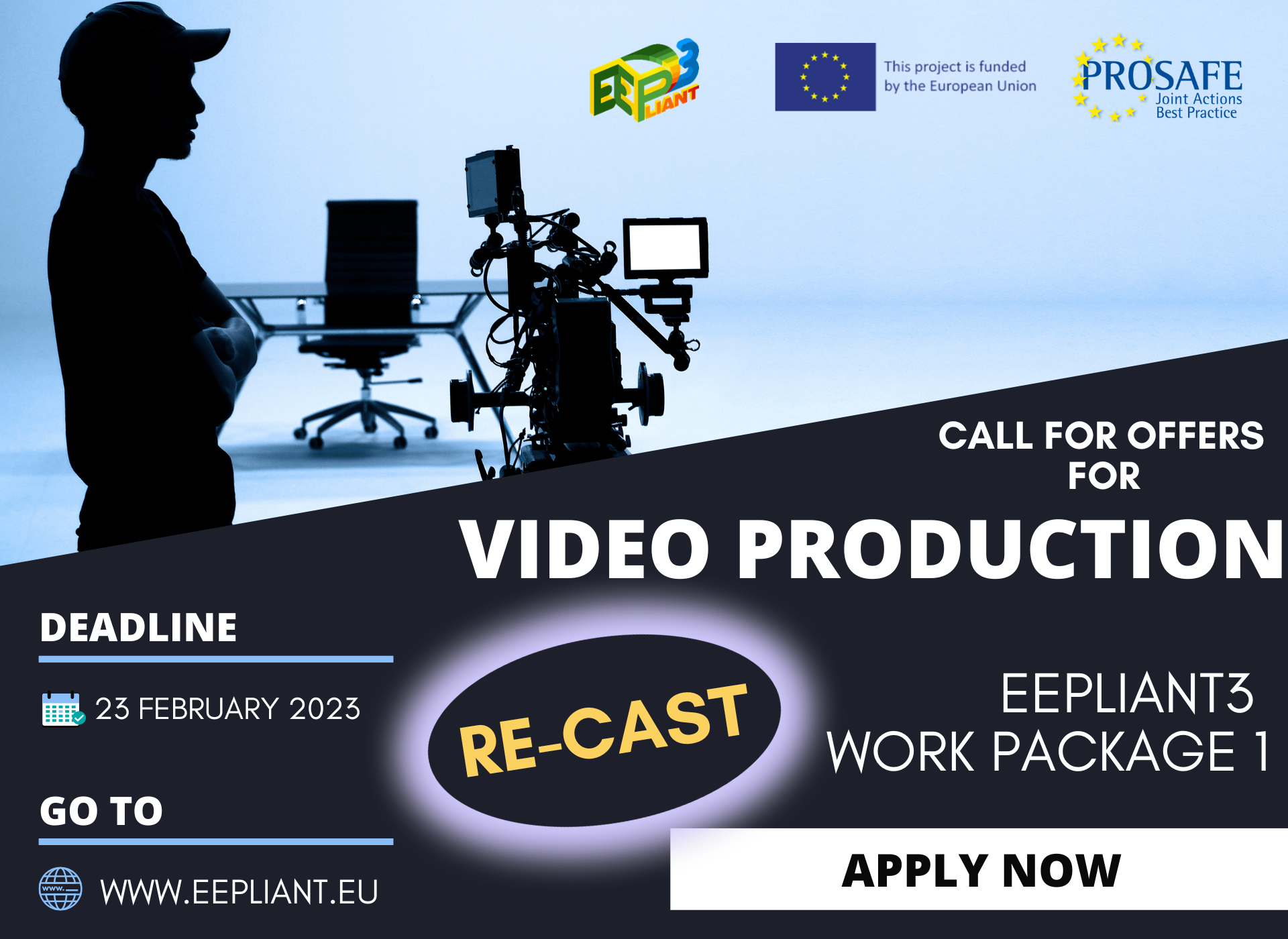 PROSAFE is re-launching a Call for Offers with updated Terms of References for EEPLIANT3 for a one-time production of a short 2-minute video presenting the project's testing methodologies, outputs, and conclusions in a conceivable way and with a clear pedagogical objective.
This is the second call for offers after the first one was cancelled due to all tenders received exceeding our available budget. Therefore, PROSAFE decided to re-cast the call with modified specifications and requirements. Details regarding the requested services under this Re-cast of the Call are provided below under section Useful Documents.
Tenders must be sent to the Project Coordinator at This email address is being protected from spambots. You need JavaScript enabled to view it. and This email address is being protected from spambots. You need JavaScript enabled to view it. with the subject header 'EEPLIANT3 WP1 Re-Cast Video Production Tender' by 23 February 2023, 17:00 CEST. Next to email, hardcopies are also required to be sent on the deadline to the following address: PROSAFE Office, Avenue des Arts 41, 1040 Bruxelles, Attn. Mrs Ioana Sandu. Any questions about the tender requirements or specifications must be submitted in writing to the same email addresses by 16 February 2023, 17:00 CEST.
All companies that already submitted a reply to the initial call for offers are encouraged to apply again, with updated proposals!
Useful documents
• Re-cast Call for Offers (signed & unsigned) – date 23.02.2023
• QA: Updated Question List - date 15.02.2023
• Appendix A - Declaration on Honour
• Appendix B - General Conditions for Tenders
• First Call for Offers - date 04.11.2022 and FAQ: Questions List for the First Call for Offers – date 09.11.2022