Call for Tenders for Test Laboratories - JAHARP2021-08 WP2 Consumer Fireworks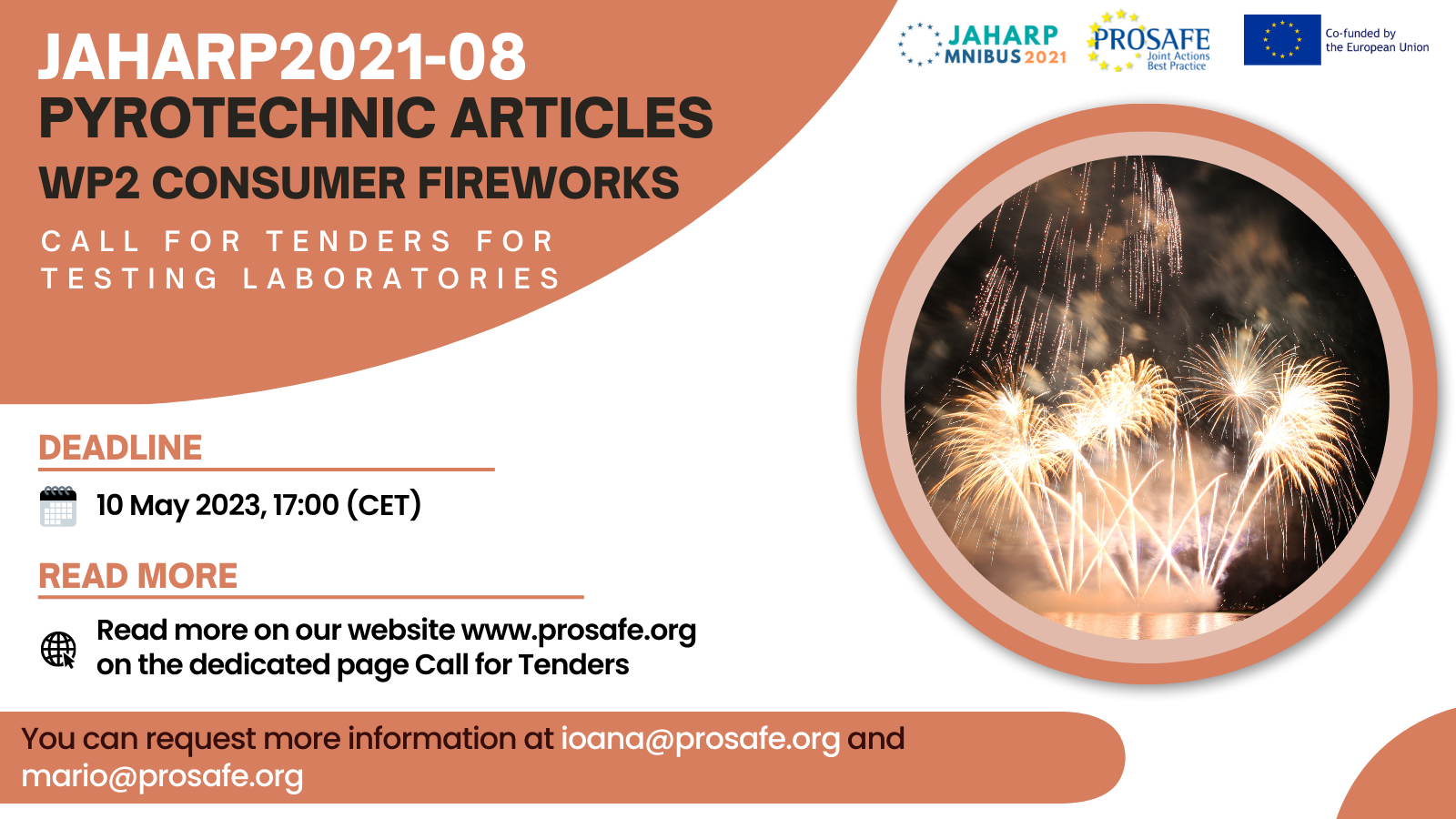 PROSAFE is launching an official Call for Tender for the testing of consumer fireworks in the context of the JAHARP2021-08 Consumer Fireworks. More details can be found in the Official Call and Annexes below.
Timeline
Tenders must be sent via email to This email address is being protected from spambots. You need JavaScript enabled to view it. and This email address is being protected from spambots. You need JavaScript enabled to view it. with the subject header 'JAHARP2021-08 WP2 Tenders' and copied to the Project Facilitator: Torben Rahbek at This email address is being protected from spambots. You need JavaScript enabled to view it. by 10 May 2023, 17:00 CEST. Next to email, hardcopies are also required to be delivered to the following address: PROSAFE Office, Avenue des Arts 41, 1040 Bruxelles, Attn. Mrs Ioana Sandu by 15 May 2023 - with stamp date no later than 11 May. Any questions about the tender requirements or specifications must be submitted in writing to the same email addresses by 3 May 2023, 17:00 CEST.
Useful documents
Background
The JAHARP2021-08 WP2 involves 6 Market Surveillance Authorities (MSAs) from the following 5 countries: Belgium, the Netherlands, Portugal, Slovenia, and Sweden. The objective of this transnational activity is to identify unsafe products traded on the Single Market. The activity concerned falls within the scope of the Pyrotechnic Articles Directive 2013/29/EU.