JAHARP2021-11 – Support Article 15 Regulation (EU) 2019/1020
Work Package Coordinator: PROSAFE, BE
Work Package Leader: ISZW, NL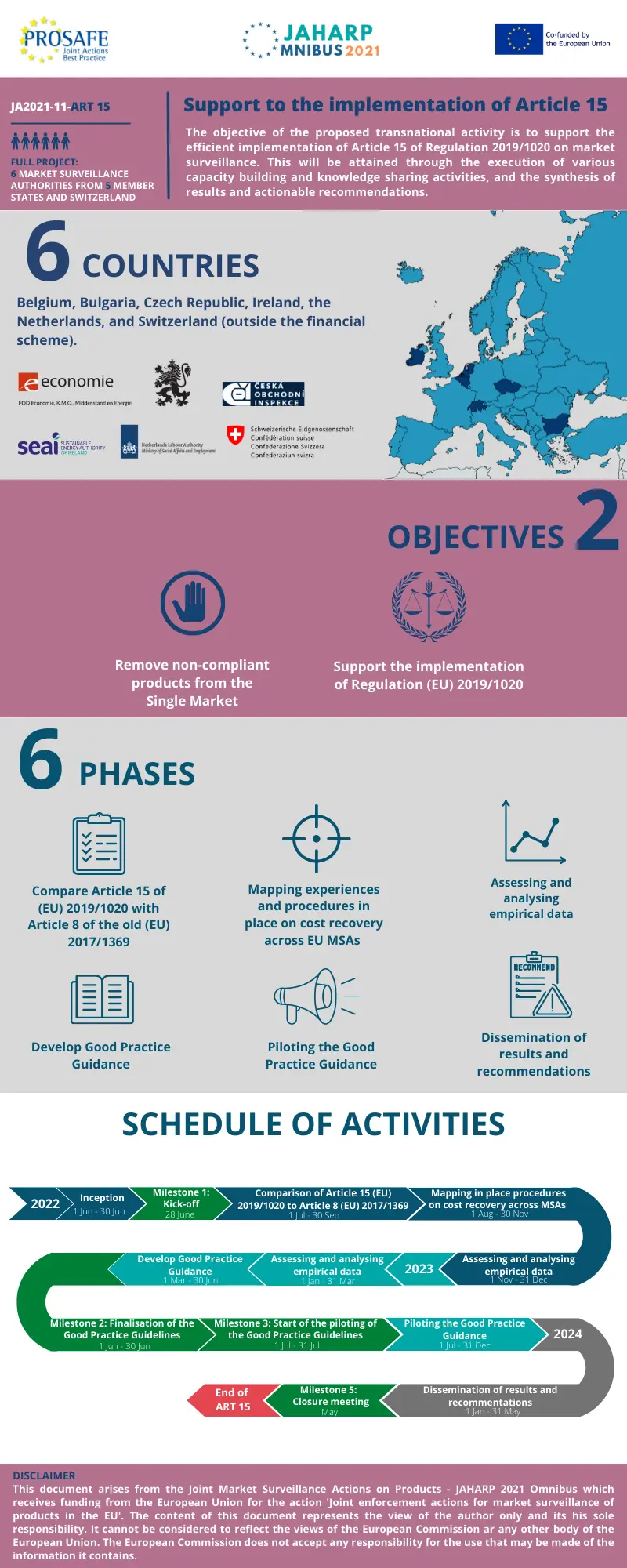 SCOPE
The objective of this project is to support the efficient implementation of Article 15 of Regulation 2019/1020 on market surveillance. This will be attained through the execution of various capacity building and knowledge sharing activities, and the synthesis of results and actionable recommendations.
OBJECTIVE
The main objectives of this project are summarised as follows:
Identifying barriers, success stories and good practices, and develop pragmatic approaches among MSAs with regards to the application of Article 15 of Regulation (EU) 2019/1020;
Raising awareness among economic operators (as defined in Regulation (EU) 2019/1020) and other stakeholders about the problems identified;
Increasing the profile of EU market surveillance in general;
Presenting transformative pragmatic/feasible policy and non-policy recommendations driven by the results of our activities to support the European Commission and MSAs in addressing uniformly and effectively common and emerging challenges in non-food products market surveillance pertaining to Regulation (EU) 2019/1020.
PARTICIPANTS
6 Market Surveillance Authorities from the following 6 countries: Belgium, Bulgaria, Czech Republic, Ireland, the Netherlands, and Switzerland (outside the framework of the Grant Agreement).