Webinar - How to Conduct Technical Documentation Inspections
EEPLIANT3 conducted a free-of-charge online webinar on 20 January 2022 from 9:00 – 13:00 CET on "How to Conduct Technical Documentation Inspections".
The aim was to train market surveillance officers on how to conduct technical documentation inspections in the area of energy labelling and eco-design for inspected products. This was a major event for the EEPLIANT3 Concerted Action but also for the Eco-design and Energy labelling Market Surveillance Sector, with more than 170 attendees following the two sessions from 31 countries.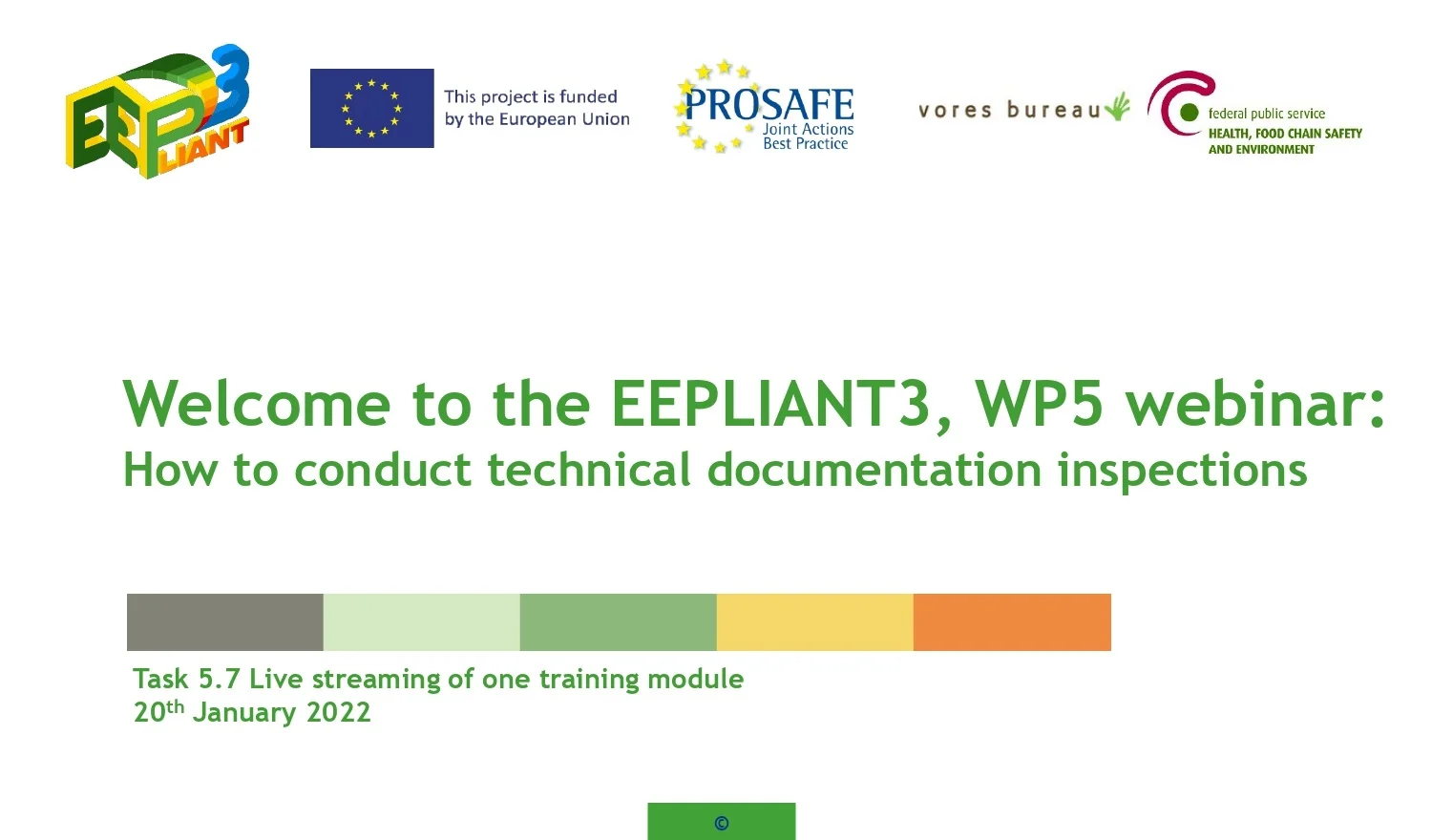 The Webinar was organised around four main topics, from setting the legislative framework (the EU Eco-design 2009/125/EC and Energy labelling EU/2017/1369) to presenting how to conduct technical documentation inspections from a general approach to practical examples on washing machines and motors, utilizing checklists and product templates, investigation documentation and data uploaded in EPREL and ICSMS. The trainers used a mixed-method approach interposing theoretical and practical knowledge sharing with verification of the attendees understanding through a set of live poll questions. Following the webinar, all MSAs Officials were invited to take a test their key take-aways. Successful candidates were to receive a certificate issued by the EEPLIANT3 Concerted Action.
The webinar presentations, recording, and programme can be downloaded from HERE. To access the folder, you need to login - or eventually register if you do not own an account.